ON SUNDAY, SEPTEMBER 3RD AND LIVE FROM THE FINE ART AUCTION STUDIOS: WE PRESENT
"HEART OF HARMONY" TO BENEFIT UKRAINE.
PLEASE JOIN US FOR AN EVENT YOU DO NOT WANT TO MISS.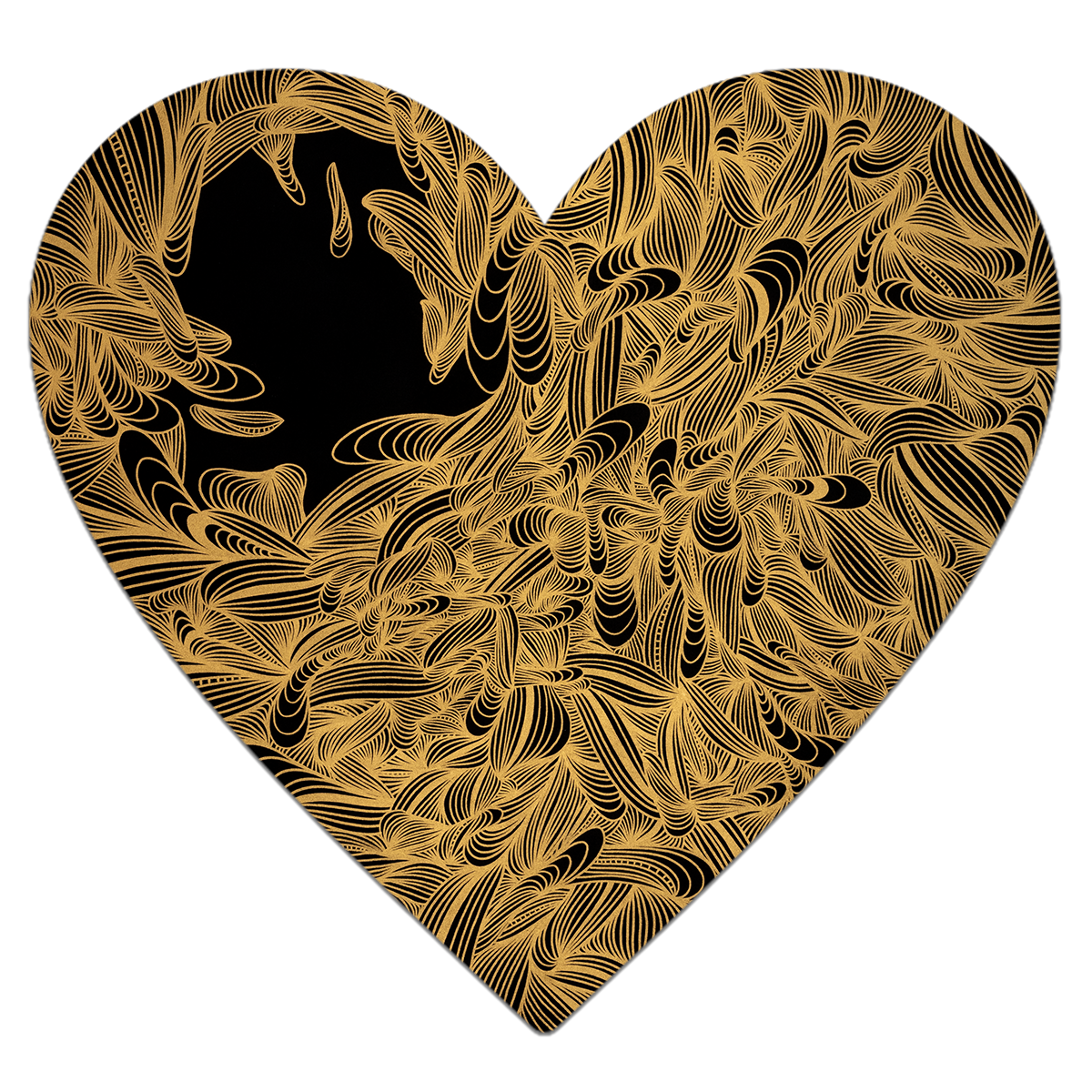 "HEART OF HARMONY"  ORIGINAL   KEF!  2023
HEART OF HARMONY VIDEO
The Fine Art Auction & Razom for Ukraine.org are united in an unparalleled artistic, cultural & humanitarian mission. We here at the Fine Art Auction are honored to present a seminal work from world-renowned Artist KEF!
On Sunday, September 3rd, 2023, we will present a live broadcast from our studios with appearances by the global superstar Artist KEF! and special guests Yuliia Shama, representing the Razom.org Co-Pilot Project joined by a surgeon from Razom's Co-Pilot Project.  This premiere global presentation of KEF!'s "Heart of Harmony" is the embodiment of a work created as a testament to the resilience, courage, and hope that define the people of Ukraine.  The Fine Art Auction is proud to be trusted as a valued partner of Razom.org, and to be able to present an artwork of this magnitude.
Heart of Harmony, quite possibly the most important work to date from the acclaimed Artist, has been earmarked specifically to benefit Razom.org's Co-Pilot Project.  100% of the proceeds from the sale of this monumental work will continue to enable surgeons to assist with complex surgeries and train Ukrainian doctors on the ground, in Ukraine…..in real time.
The funds donated from this auction are specifically earmarked for Razom's Co-Pilot project which addresses the significant deficit in high-quality neurosurgical, spine, reconstructive, and plastic surgery in Ukraine. Along with providing much needed equipment and supplies the Co-Pilot Project fosters an enduring and sustainable impact by collaborating with North American reconstructive plastic surgeons, who mentor and participate in intricate surgeries alongside their Ukrainian counterparts in order to enhance the skills of local surgeons and contribute to the long-term advancement of medical care in the region.
This opportunity for the Fine Art Auction to provide our artistic & cultural capital to achieve impactful humanitarian assistance throughout the world is a responsibility and an initiative we are proud of, and one we continue to pursue. With "Heart of Harmony" KEF! has proven that art is not confined to canvas   but addresses all our issues, inspiring us to think, discuss, and act on the events that shape our world. As long as Kef continues to wield his creativity and commitment, his impact on the art world and society at large remains enduring and profound.
My work "Heart of Harmony" has been a significant journey for me: a deeply personal work I have created amidst the Ukrainian conflict. For me, the joy of painting is absolute freedom….and that is what this piece represents.
I want Heart of Harmony to be that beacon of hope that inspires others….My art is an indelible mark left not only on the canvas…but on the minds of all those who view it.
This work is my voice. I created the Heart with a small piece missing which can be interpreted as part of my heart…. or the viewer's heart. Inspiring and effecting change as an Artist did not begin with me….but I am grateful to carry on this monumental responsibility.  ARTIST KEF!
We have enjoyed a collaboration with Razom.org in the museum realm as well: Earlier this year, "Heart of Harmony" was the centerpiece of a UK Museum Exhibition, titled "Artists Escape to Paint" : A Collaborative Exhibition to Benefit Ukraine; and opened to critical acclaim and significant reviews for the piece.
KEF! and our special guests from Razom.org will be live from our studios on Sunday, September 3rd to present "Heart of Harmony" ……SEE YOU AT THE AUCTION!